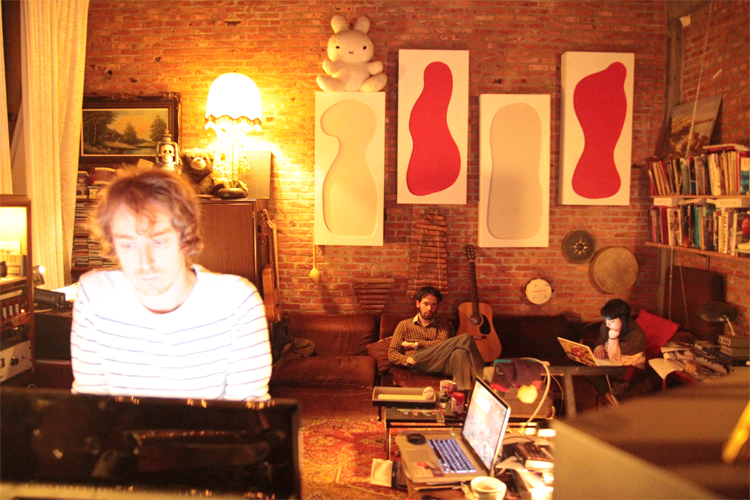 Studio Jezus is the personal recording space of Pascal Deweze, situated in a pittoresque, small industrial settlement called Hoboken (Antwerp), about 9000 miles east of New Jersey.
The heart and soul of Studio Jezus is a beautiful MCI JH-528, one of the best sounding consoles ever made. This is an early model (serial #007, º1976), originally bought by Marc Aryan's Studio Katy/Ohain and previously used by a.o. Nina Simone ("Baltimore" album) , Machiavel ("Mechanical Moonbeams") and Patrick Hernandez ("Born to be alive").
Recording is done straight to Protools HD3 mostly. We also stock a nice supply of external preamps, classic microphones, classy instruments and crap percussion.
We're open to record any musical project that has passion, regardless of commercial or technical abilities.
If you wish to record at Studio Jezus or have any other question, drop us a mail through the contact page.
("We're cheaper than you thought but more expensive than you hoped…")