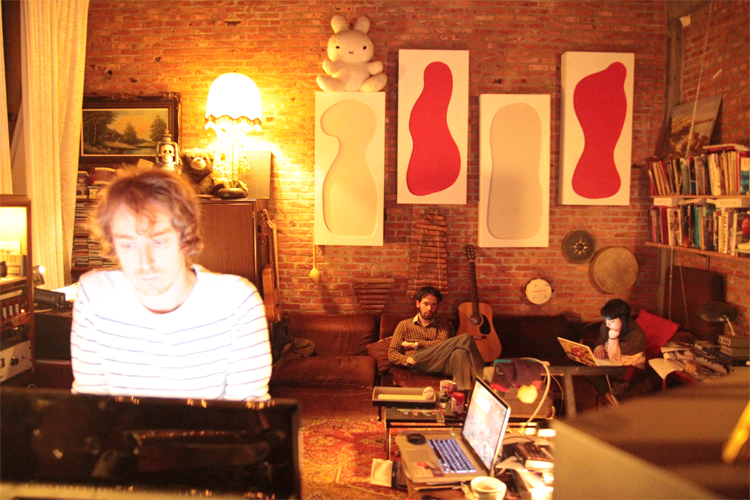 Studio Jezus is de persoonlijke studio van Pascal Deweze (file under : Sukilove, Metal Molly, Broken Glass Heroes, Mitsoobishy Jacson, Chitlin' Fooks, …), residerend in het pittoreske dorp Hoboken (net ten zuiden van Antwerpen).
Kloppend mechanisch hart van Studio Jezus is de wonderlijke MCI JH-528, mogelijkerwijs één van de best klinkende mengpanelen ooit gebouwd. (Dit is een vroege versie, serial number #7, afkomstig uit Studio Katy (van Marc Aryan in Ohain). Dit mengpaneel is oa. gebruikt door Nina Simone (album "Baltimore"), Machiavel ("Mechanical Moonbeams"), Patrick Hernandez ("Born to be alive") en nog wat andere legendarische opnames)
Protools is onze trouwe digitale recorder maar de 'kleur' van onze opnames wordt bepaald door een grote bunch vintage microfoons, lampenpreamps, echte instrumenten en crappy percussie (zie 'gear' pagina voor meer details).
We staan open voor elk genre dat gebracht wordt door mensen met passie, los van technisch kunnen.
Voor meer info –> contact page.
"STUDIO JEZUS, goedkoper dan je dacht maar duurder dan gehoopt"